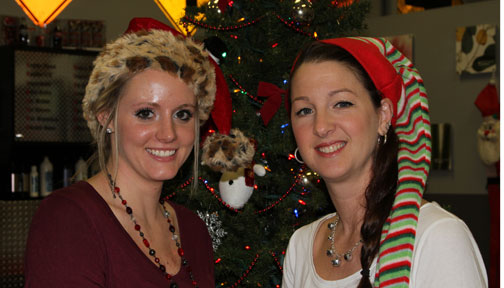 It's hard to believe that another year has passed already, but as we get to the last days of 2016 it's impossible not to reflect a little.
It's been a great year for the Hair Garage, and we're pleased that there are so many of you that continue to make the Hair Garage your go-to place to keep "Tuned Up"
For that, we can only give you all a heartfelt "Thank You" …. Michaela and I also wish each and every one of you the merriest of Christmases and the happiest of New Years.
Erin's Hair Garage will close Dec 23rd at 5pm and remain closed for the holidays until Jan 3rd at 10am. See you next year!
Erin