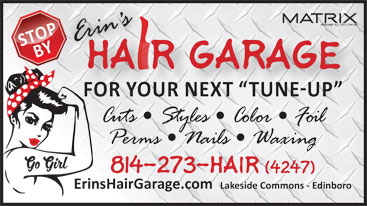 Well to say that 2020 has been a difficult year is certainly an understatement. Although things started out well, and it looked like another year of growth for us, it quickly fell apart with Covid and the shut down.
Being closed for so long was difficult financially and emotionally for everyone. We received messages from many of you during the shutdown, wondering how they could help us get through being closed, or just offering prayers and support. We want all of you to know how much that meant to us.
We have been asked if we are open yet… yes yes yes.. we have been since permitted some weeks ago. However, we're operating under many restrictions, among them how many clients can be in the salon at one time, and that has greatly affected scheduling.
In the past we could fit in a hair cut while another's color was setting, and currently we are not permitted to do that. So that greatly reduces the number of "openings" we have each day. It's frustrating to our friends/clients when they can't get in as quickly as hoped.
So even though we are back open, it's not nearly what we would like, and not nearly pre-shutdown.
Constant sanitizing, distancing, and barriers have changed the general look of the salon, but we still have the same mission… To Keep You Looking Your Best and we so very much appreciate each and every one of our clients…. Thanks for making Erin's Hair Garage The place to get "Tuned-up!"