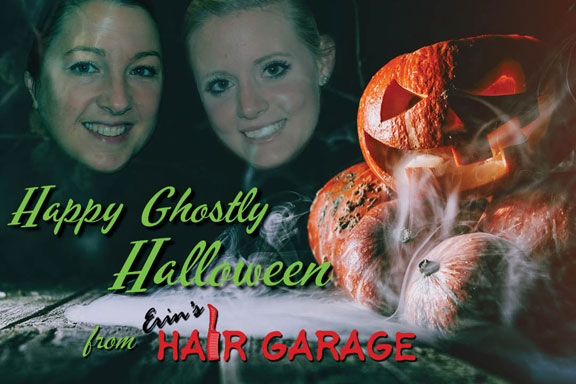 Halloween is full of traditions.. pumpkin carving/decorating, parties, trick or treat, and fall foods. However you observe the spooky occasion we wish you a happy family fun time.
And if the Mirrors of November are still scary and you need to get "tuned up" for Thanksgiving give the Garage a call… 814-273-4247
Happy Halloween from Erin & Michaela at the Hair Garage!