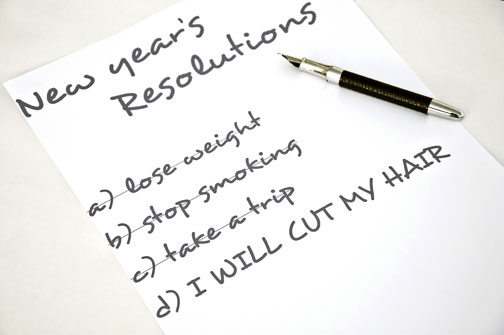 As 2019 ends many of us will begin making lists of goals or resolutions for the new year. Some made with a giggle over a glass of wine we know we'll barely keep, still others will have more meaning, things to improve ourselves personally, our home, family situation, or just to keep things going as they are.
Whatever your personal goals are…. new hair style, new color, nice nails, some pampering with a pedicure, or maybe you just moved here and are looking for a new stylist… we're always happy to help you meet those goals.
We're a friendly non-traditional type of unisex salon.. if you haven't been here before, stop in! We're always happy to make new friends.
Have a great 2020 everyone!!